Omega-3 Supreme is officially registered under MSC Sustainable Seafood ecolabel

What is MSC?
MSC stands for the Marine Stewardship Council. The council is an independent organization that certifies sustainable seafood based on business ethics, catching methods and seafood species populations. The main priority for MSC is to ensure that despite increases in fishing, the world's oceans worldwide remain populated with various forms of sea life– both today and for generations to come.
Why Is It Important for Omega-3 Fish Oil Supplements To Be MSC Certified?
MCS works with partners to transform the world's seafood and fish oil markets by promoting sustainable fishing practices to customers. By giving certain suppliers the MSC certification, the hope is that eco-conscious customers will acknowledge the hard work that goes into sustainable fishing and reward the suppliers by prioritizing their products.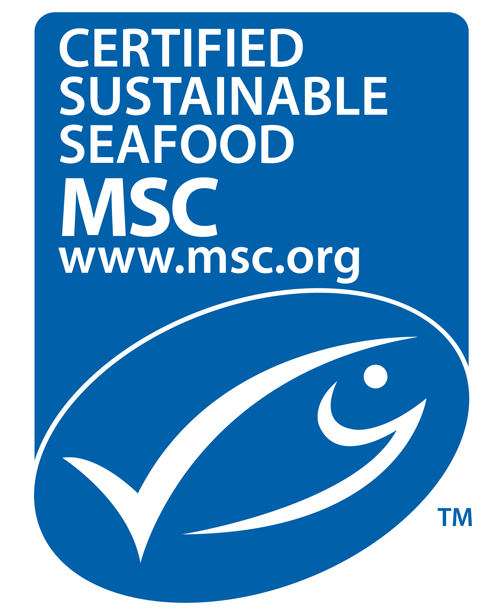 When you purchase products that are MSC labelled, whether seafood to eat fresh or fish oil supplements, you're giving back to fisheries that are committed to sustainable fishing practices and helping to protect the oceans. Today there are tens of thousands of products with the MSC ecolabel available in over 100 countries – so you can see how this is of importance to many markets! Its ultimately up to the customer to decide which products they choose, and the vitality of the world's oceans depend on a joint effort between suppliers and consumers.
MCS has formed credible standards for sustainable fishing and seafood traceability. MCS certified products feature a distinctive blue ecolabel that makes it easy for customers to spot their endorsed products.
Their standards were developed through consultation with the fishing industry, scientists, conservation groups, experts and stakeholders.
To ensure that certification is credible and robust, assessment to MSC standards is carried out by independent, third party groups. This means that independent investigators get to assess if a fishery is well-managed and sustainable, and therefore gets to hold a MCS certification. To determine if MCS certification is served, a business must go through 28 performance indicators and a full assessment.
To be MCS certified a fishery must show that:
Their business is capable of going on indefinitely and not depleting oceans
Fishing operations are managed to maintain structure, productivity and diversity of ecosystems
The fishery is compliant with all relevant laws in regards to changing circumstances and is willing to adapt to new insights into the wellbeing of the oceans and ecosystems around the world
Annual audits ensure that they maintain these standards
Is MSC Recommended By Experts?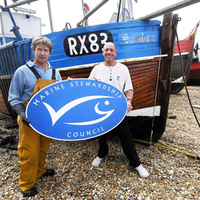 Yes, ecological groups and even government agencies support MCS. Through investigation into what should be required of fisheries in order to help uphold international fair trade business practices and highest environmental concerns, MCS now helps ensure that fishing can go on for centuries longer and that sustainable fisherman can keep making a living in the process.
As you can see there are many reasons to choose both seafood and fish-derived products like omega-3s fish oil supplements that are MCS certified. The world's oceans need to be safeguarded considering that they are home to an amazing diversity of important animal life. Marine ecosystems are under enormous pressure today and are constantly threatened by overfishing. Various fish species made up about 1/6 of the total animal protein purchased worldwide, so oceans risk becoming depleted quickly if sustainability isn't a priority.
While there are dozens of fish oil products available today, many are not derived from sustainable practices and some even come from factory-farmed seafood that contains toxins and contaminants . Life & Food Omega 3 Supreme is a 5 Star rated, MCS certified product that meets all required standards. You can do your part by supporting the world's ocean diversity by only consuming seafood and fish oil supplements from MCS certified retailers.