Posted by Duncan Z on 2nd Jun 2016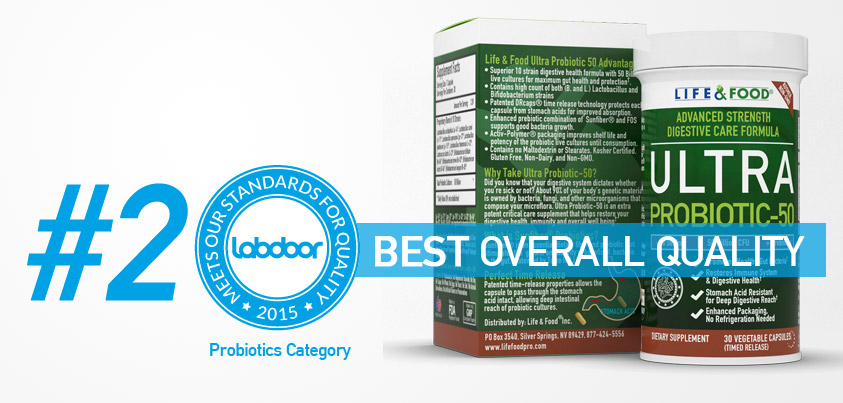 We are proud to announce that our top performing Probiotic-50 has been awarded a #2 Highest Quality ranking by Labdoor in the Probiotic's category. Our results came second to Renew Life, who is a world industry leader in probiotic supplements, and only by a slight margin. See the full report here.
Ultra Probiotic-50 Results
The data reports show consistent and extrenely high scores across all 5 major categories including: label accuracy, purity, nutritional value, ingredient safety, and projected efficacy.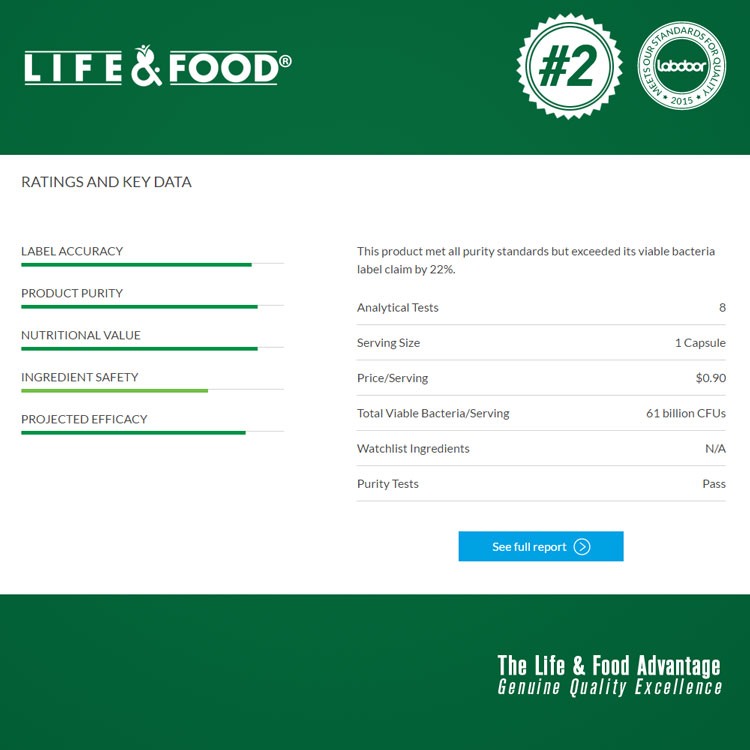 Most notably, our total viable bacteria count came in higher than actually projected: "This product met all purity standards but exceeded its viable bacteria label claim by 22%."
What is Labdoor?
Labdoor is an independent mission-driven organization with a focus on consumer knowledge. Their goal is to provide customers with detailed information on nutritional supplements by comparing the quality of products on the market today. Through in-depth testing at FDA-registered analytical laboratories, all supplements tested are given a grade and ranked to determine how well they live up to their nutritional content, purity and label claims.
Life & Food continues to deliver high quality supplements to exceed expectations. Our Ultra Probiotic supplement only requires one capsule a day in order to provide an incredibly effective probiotic support for gut and digestive health.